It won't be in our lifetimes.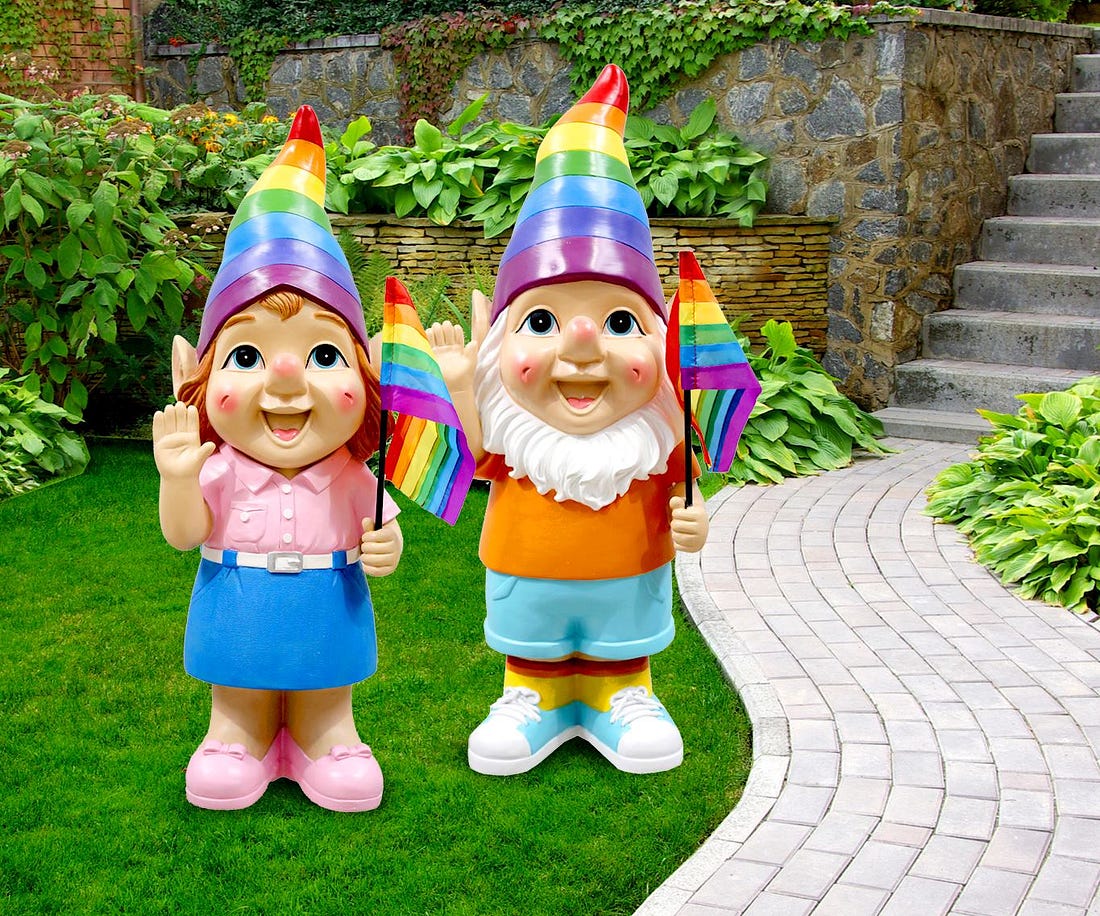 At the time I'm sending this out, we still don't know why Vice President Pence's plane was mysteriously turned around, and apparently we won't know for weeks. It prompted a lot of references to the film Independence Day, and — boy, can you imagine President Trump handling a situation like that? For now, the only ominous shadow you need to worry about is all the shade coming in today's newsletter!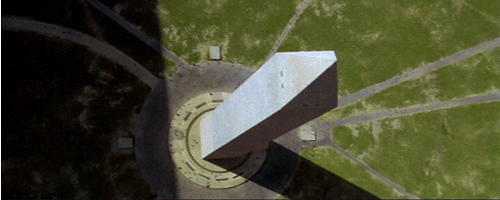 Nondiscrimination is good for business
On October 8th, the Supreme Court will hear oral arguments in a trio of cases addressing whether Title VII of the Civil Rights Act, which protects against employment discrimination on the basis of "sex," applies to LGBTQ people. In an amicus brief, over 200 major companies have urged the Court to rule in favor of extending the protections. If it doesn't, they argue, it would undermine business interests, such as the value of a diverse workforce. It would also hurt businesses if the Court were to maintain inconsistent and uncertain protections across the various states they might operate in. Check out the bottom of the brief to see if your favorite company signed on.
In a separate brief, a group of Republicans led by Ken Mehlman also urged the Court to protect LGBTQ workers. Conspicuously, no currently serving Republican members of Congress signed onto the brief.
How to care for transgender people
The American College of Physicians has issued a new set of guidelines aimed at helping general care practitioners better care for their transgender patients. Too often, trans people do not seek out the basic treatment they need because of concerns of discrimination and rejection by their doctors. Sometimes, doctors have even refused to help trans patients with totally normal concerns, believing their identity requires they see a specialist for everything.
The guidelines point out that creating an inclusive environment isn't just the job of doctors, but of nurses and other staff. They could go a long way to helping trans people access the health care they often are afraid to pursue.
Straight pride is coming
Some white extremists are going to be holding a "Straight Pride Parade" on August 31 in Boston. Reporter Nico Lang reached out to a variety of queer activists to try to see if they any insights about what we can expect from the event. The consensus was that the event is meant to troll — an excuse to organize a lot of hateful people under a veneer less obvious than the Charlottesville "Unite the Right" rally.
After all, if white supremacy is the offensive belief that the white race is superior to all races, why isn't a belief that heterosexuality is similarly superior to all other sexual orientations similarly offensive? (It is.)
Meanwhile, at least three of the Straight Pride organizers were concerned when they received anonymous envelopes containing some sort of granular substance, so they contacted the FBI. A whole street was closed down while a hazmat team investigated the first envelope that was found. It turned out the envelopes contained glitter and a letter that read "Happy Pride" in rainbow colors and listed various Bible verses about being loving and compassionate. The organizers claim to believe that the letters were threatening and "meant to intimidate us."
Stonewall-esque activism at the Stonewall Inn
During World Pride/Stonewall 50 celebrations this weekend at the Stonewall Inn in New York City, a transgender woman of color interrupted a drag show and asked to address the crowd. The audience of mostly white men was apparently not pleased, but she was eventually allowed to speak for 12 minutes, during which she named and described the many black trans women who have been murdered this year. It's a reminder of how easy it is to become so comfortable when you have your rights that you can feel inconvenienced by others who are still fighting for theirs.
Larry Kramer: "I'm not proud of us right now"
Veteran HIV activist and agitator Larry Kramer spoke this weekend at Stonewall, admitting, "I'm approaching my end." But in true Larry Kramer fashion, he still provoked the audience not to get complacent about AIDS or queer rights. Thanks to HIV blogger Mark S. King, we have his full remarks.
A Stonewall-esque raid in Alabama
The Touch of Soul Café in Montgomery planned to host a Pride-themed drag show Saturday night, but at 10:45 PM, just before the doors were set to open, cops raided the establishment. They contended that it couldn't stay open as late as it planned if it was no longer going to serve food. The owners complied and shut down, effectively cancelling the drag show.
The circumstances seem suspicious, with the police giving explanations for the raid that don't jibe with what actually happened that night. Given many "Christian customers" had called to express their disapproval in advance, the owners suspect the raid was planned. The Montgomery police department has not yet commented.
Expanding the definition of family
Over at Mombian, another lasting remnant of the LGBTQ blogosphere, blogger Dana Rudolph notes some important developments in Connecticut and Oregon. Both states have passed new laws expanding the definition of "family" when it comes to paid family leave, following the lead of New Jersey, which made similar changes earlier this year.
These laws define "family member" broadly to include any relative whose "close association" is the "equivalent of a family relationship." These broad definitions will ensure that workers in nontraditional families have the same opportunity to take care of their loved ones as other employees.
Jacksonville's Pride Prom was saved!
As I noted last week, conservative activists used violent calls to shut down a Pride Prom being held at the Jacksonville Public Library. Fortunately, the Buckman Bridge Unitarian Universalist Church stepped in at the last minute to hold the event the same night as it had been planned. It's a shame that a degree of espionage was required to safely hold the event, but very important that the threatening conservatives didn't prevail!
Japan accepted an LGBTI refugee
Japan has a very tough stance on immigration and only accepts a small fraction of the many asylum requests it receives. According to new reporting, last year the country accepted its first refugee who was fleeing anti-LGBTQ persecution, including having been arrested, imprisoned, and released on bail for homosexual acts in their home country. Local activists were excited by the news, hoping it speaks to the potential for more progress on queer rights, including possibly marriage equality.
The "G" in LGBTQ stands for gnome
A customer at an Asda grocery store in the UK was very upset to discover Pride-themed rainbow garden gnomes were for sale. He was apparently so "abusive and loud" in his offense that the store had to call the police and ask him to leave. He insisted that gnomes don't have a sexuality, and possibly shouldn't have a gender either.
"So the President F*cking Hates My Girlfriend"
WNBA star Sue Bird penned a little essay about what it's been like having President Trump attack her girlfriend, U.S. Women's Soccer star Megan Rapinoe:
And then what's legitimately scary, I guess, is like….. how it's not just his tweets. Because now suddenly you've got all these MAGA peeps getting hostile in your mentions. And you've got all these crazy blogs writing terrible things about this person you care so much about. And now they're doing takedowns of Megan on Fox News, and who knows whatever else. It's like an out-of-body experience, really — that's how I'd describe it. That's how it was for me.
Give it a full read to see how they're navigating the scrutiny. And congrats to the team for making it to the World Cup finals!
Give the beards a twirl
Netflix has been putting out a whole bunch of interesting little YouTube videos featuring the cast of Queer Eye interacting with other celebrities, like Tan France dressing various comedians. But today they published a cute mutual interview between Jonathan Van Ness and David Letterman. They're such an odd couple but their discussions were actually very touching:
More subscriptions continue to trickle in, and I've been getting some lovely emails from readers! Please never hesitate to reach out with feedback, tips, or questions!
Until next time, stay platinum!
(Photo Credit: Facebook/Asda.)